A good ERP system helps streamline your business resource management tasks. When purchasing one, you'll have to choose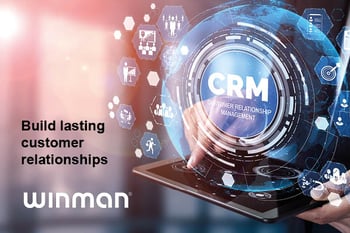 between all-in-one and modular systems. This may have you questioning whether you need a full suite of tools and capabilities or if you should only pick those you need at the time. This article compares all-in-one ERP solutions and modular systems to help you make the right choice.



What is an all-in-one ERP system?
An all-in-one ERP system or packaged ERP solution combines the tools necessary to handle your organisation's finance, accounting, inventory, purchasing, manufacturing, sales, marketing, human resources, and the research and development department's tasks. It is a centralised system with a full suite of capabilities.


What is a modular ERP system?



On the other hand, a modular ERP system allows you to pick which software solutions will be bundled in the final product. You'll only pay for the selected solutions, and you can add or remove those you no longer need down the line.




All-in-one ERP solution Vs modular system



While both will fulfil most business needs, their approach and suitability in specific scenarios differ. An all-in-one ERP solution is a full suite of tools capable of handling whatever needs you have, now and in the future. You won't need to get a license for other tools later as they are included

On the other hand, a modular system covers your specific needs at this time, You may only want a solution for one department, or one specific task however, you'll need to incur extra costs should you need to include other pieces of software into the package as you need them. This may come when you're not financially ready, thus compromising your productivity and resource management.




Why do I need an all-in-one ERP system?
An all-in-one ERP software may seem like overkill in certain situations, but it is the perfect long-term solution for a business intending to grow over time.

Long-term access to all ERP solution benefits

Paying for an all-in-one ERP solution guarantees your business access to all the capabilities. For example, once you have streamlined all your processes you will maintain an efficient state, even if you choose to add new features. In a modular system, you'd have to review certain functions to adopt a more streamlined approach whenever you add something new to ensure functionality.

Fixed ERP solution license renewal costs
Since you access the full ERP solutions suite, you'll incur a consistent ongoing renewal cost. This enables better planning and up-to-date payments. Modular systems fluctuate in fees and multiple licence types, sometimes even from different vendors which can be tricky to factor into your budget.

Extra features
An all-in-one ERP solution allows you access to all product features and extra capabilities. Picking several necessary solutions in a modular system means you miss out on what may seem like extra features but prove handy in daily use.

For example, remote access, smartphone integration, and notifications included in the full ERP suite may be absent in the modular option, if not selected. Such features increase ERP solution efficiency and convenience, allowing for faster reporting and execution.

Scalability
Having access to all ERP features allows your business to utilise them as it grows. You'll discover features you previously thought of as unnecessary or didn't know existed, which help you manage the business resources better. This is only possible when you have all the options at your disposal.

Conclusion
All-in-one and modular ERP systems are suitable in different business scenarios. While they both fulfil the primary role of an ERP system, an all-in-one solution has more long-term benefits for any business intending to expand, you can be sure this system will grow with you

You can learn more about this solution here: