The Automotive industry is fast-moving and growing due to increasing customer demand. Both automotive manufacturers and suppliers are faced with the dilemma of growing product ranges, keeping up with technology advancements and achieving the best production yield in order to remain competitive within a global marketplace.

ERP systems used within this industry need to be flexible and agile while providing supply chain management with full traceability and transparency.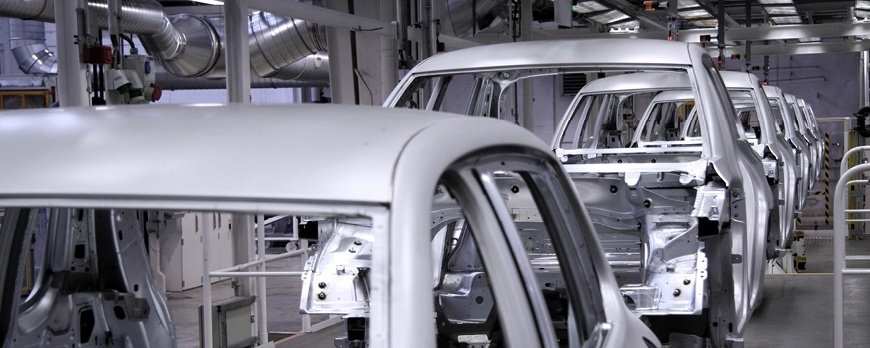 Key WinMan ERP Features
Customer and Supplier Management
Automotive manufacturers, suppliers and distributors can integrate WinMan ERP software with a web-based portal where customers can place orders, print invoices, track shipments and log queries. Users will be able to quickly log conversations and documents with both customers and suppliers within the system against the relevant company record.
EDI
WinMan ERP can automate the exchange of documents such as purchase orders, invoices, and shipping notes. It can improve accuracy and eliminate the need for users to re-key in data.
Purchase Order & Replenishment
WinMan facilitates forward replenishment using both managed forecast and average usage data. All purchases can be methodically traced from the initial purchase order to the point of reselling the goods. Real-time data captured through modern devices combined with the MRP functionality will provide Purchase Managers with clear supply and demand information. Advanced Kanban facilities can visually control regularly purchased items.
Logistics and Distribution
Integrated tools to assist manufacturers with distribution tasks such as automatic creation of packing lists and delivery notes, sending pre-configured EDI's to customers, and organizing pre-defined delivery routes and specific route planning. The advanced warehouse management (WMS) tool optimizes warehouse and resource efficiency. Warehouse managers can use hand held devices to receive goods, move inventory and check stock quantities allowing users from all areas of the business will be able to access up-to-date inventory information.
Complete Lean Thinking
WinMan ERP will help manufacturers minimize inefficiencies in design, production, distribution, sales and customer service processes. Automating EDI, introducing workflows within processes and improving inventory management will streamline productivity and save time.