The Pharmaceutical and BioMed industry is often considered a leader when it comes to the utilization of new, innovative technology to drive major advancements in R&D. When it comes to inventory, manufacturing, and supply chain management business, however, many Pharmaceutical and BioMed companies still find themselves buried in paper.
There are strict traceability and regulatory compliance requirements within this industry that the company must follow. Operational quality control, efficiency and visibility are all essential to ensuring safety and maximizing profits.
WinMan Enterprise ERP Solution is designed and engineered to be intrinsically scalable and flexible. It helps the Pharmaceutical and BioMed sector meet a number of industry challenges and capitalize on opportunities.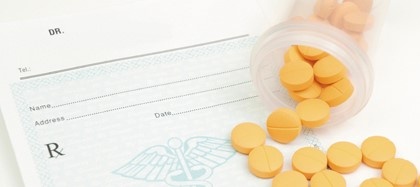 Here are the most significant benefits of WinMan ERP software with Electronic Batch Records:
Improve accuracy and consistency
An automated Electronic Batch Record system will do a programmed task exactly the same way every time, improving accuracy and consistency.
Increase productivity
The most important driving force for an organization's business success is its people. By having a familiar interface that provides information to allows a quick connection between internal and external stakeholders, employees will be able to work faster and smarter, and organizations can set the stage for increased productivity. WinMan Electronic Batch Records also eliminate time-consuming and error-prone data re-entry resulting from multiple, disparate, and paper-based systems.
Reduce Cycle Times
Pressures to achieve reduced cycle time in a manual paper based system can significantly increase non-conformance scenarios. WinMan enforces the consistent execution of manufacturing steps while providing an accurate, real-time view of process and deviation data. The time associated with detecting, tracing, resolving, correcting, and documenting deviations in the manufacturing process within various paper documents is virtually eliminated.
Reduce Compliance Costs
Compliance requires capturing information accurately, organizing and retaining the information, and quickly and efficiently analyzing and presenting it. This requires processes and procedures that are an integrated part of an organization's way of doing business. WinMan ERP helps pharmaceutical and BioMed companies operate and manufacture products in a consistent and compliant manner.
Reduce Operating Costs
The biggest cost of manual processes is people. It costs an organization time and money to manually perform tasks that could be automated and streamlined by technology. Automated systems also reduce the risk of human error, which can result in redundant processes, rework, or even audits. Fully utilizing the WinMan functions can also eliminate the large costs associated with printing, reviewing, storing and retrieving paper documents.
Increase Ability to Scale Rapidly
As a business grows, volumes going through an organization and variations in processes will both increase due to different types of customers, orders, products, suppliers, etc. The disorganization potential of paper-based business systems is far more dangerous and prohibitive to a rapidly growing company. With WinMan ERP system, an organization can grow efficiently without a significant increase in overhead.
Improve Decision Making
Manual and paper-based processes store data in a disconnected and difficult-to-access manner. If data related to these manual processes is required for decision making, there is often a time delay in getting the data into a consistent, usable format. WinMan ERP delivers more accurate and timely information enabling a pharmaceutical and biomed manufacturer to make decisions with confidence.
Improve Patient Safety
Patient safety considerations make an automated recall procedure and 100% confidence in the registration of medicine-patient relationships desirable. WinMan provides traceability and batch record functionality allowing for fewer errors and risks to patients' safety.