Increasing productivity, efficiency and becoming 'Lean' are some of the driving forces of continuous advancement within the Industrial Machinery market. With industrial equipment lasting on average between 10-20 years, revenue can be made from selling parts and maintenance services. WinMan ERP range of extensive features can help manage this and allow businesses to track the lifetime profitability of a piece of equipment.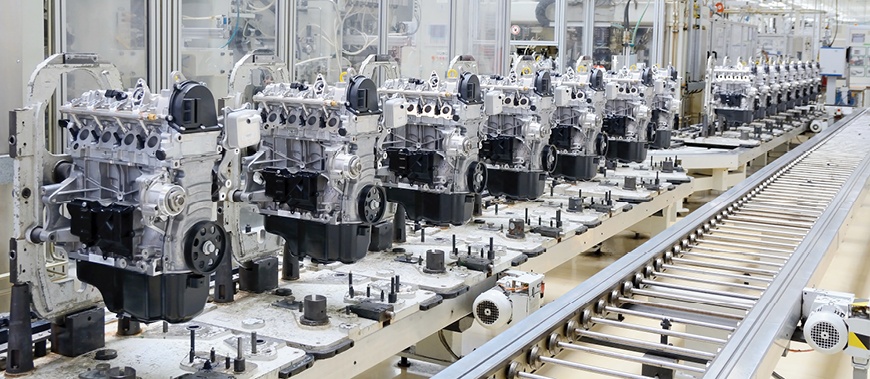 WinMan ERP Features and Benefits
Product Specification Configurator
Designed for users to choose from pre-configured options to determine product specification in accordance to customer requirements. This will then translate to a unique bills of materials. The product configurator will identify the available options based on the choices made e.g. a sunroof can be chosen for a saloon car but not for a convertible.
Production and Resource Scheduling
Main assemblies and sub-assemblies are clearly defined on the bill of materials which translates to a comprehensive MRP for Kanban purchasing. Planners will be able to manage engineers, sub-contractors, book out required machinery, and analyze both the actual time spent on jobs and the amount of materials used. Managers can create training programs for internal staff, by comparing the tasks that have been outsourced to the skill sets available in-house.
Full Traceability with Batch and Serial Numbering
The serial number tracking of inventory and stock can provide useful data for Product and Sales Managers to monitor the success of different product lines. The data can be used to improve current products, market development or develop new product ranges. In the unfortunate event of a product recall, this feature will also provide full traceability.
After sales, Service Repairs and Warranties
The serial numbering facility can assist in stock management, spares advice and warranty administration. Account managers and customer service advisors can simply review the sales history and documents to ensure the correct part(s) are dispatched. All previous conversations and documents will be safely stored against the customer record.
Inventory and Stock Control
Based on Kanban purchasing, WinMan ERP can efficiently manage and control the stock and components required for just-in-time manufacturing. The system collates data from all departments to provide full visibility of quotations, sales orders, goods received and production forecasts so stock can be kept to a minimum.
Distribution Management
Users can manage distribution networks by utilizing the integrated CRM system. All communication, previous sales transactions, service contracts and different company contacts and branches can be logged. EDI's such as shipping notes, confirmation of orders and invoices can be automated and delivery routes can be planned within the WinMan ERP system.