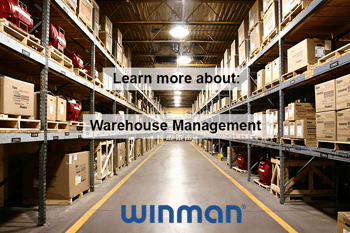 Customers are increasingly seeking out personalised experiences and businesses that can cater to their individual needs. To meet this demand, companies can turn to product configurators, which allow customers to customise their purchases to their exact specifications.
Having a product configuration as part of a larger ERP (Enterprise Resource Planning) solution can bring a range of benefits to manufacturing industries.
A product configurator is ideal for companies focused on lean manufacturing
'Lean' manufacturing is so called because it centres around the elimination of waste and excess. This means that companies can concentrate their resources and energies on creating high quality products.
Lean manufacturing is a great business model for ensuring your business operates at maximum efficiency and cost effectiveness. It is a great choice for businesses of all sizes, particularly small and medium sized businesses or start ups that need to watch every cost very carefully.
With a product configurator, you can make sure that all of your products are optimised so that they perfectly meet the customer's needs, cutting out any waste or unnecessary elements both from the manufacturing process and the product itself.
This software is easy to use
Many people do not realise just how easy it is to have a product configurator integrated into their business processes. Though it is very cutting edge, and based on high powered new technologies and theories, the product configuration is actually a very simple tool to operate, producing multi-level Bills Of Materials
User friendly and so simple to weave into your existing business model, there is no reason why product configuration software should not become a valued part of your world.
Allowing you to:
Enter and Modification Selections
Ability to amend orders up to final order confirmation; once the order is confirmed it will create a bill of materials encapsulating process route data.

Enable, Calculate, Default, Visibility and Price
The configurator can be used to control settings against an option or it can be based upon other settings and selections already made.

Production Planning
Based upon the options and dimensions selected, WinMan will create multi-level structures or bills of materials including processes and sundry cost items when an order is firmed. Prior to firming the order, users have complete visibility of the requirements of these orders to assist with planning.
'Automated' and 'personal' go hand in hand
Product configuration software means that you can give your customer a thoughtful, personalised experience at the touch of a button. Who said that just because something is software based that it somehow cuts all the individuality out of a product?
Using product configuration software actually enables you, on the contrary, to give your customers an even more individualised experience. So perhaps now is the time to rethink the 'traditional' philosophy of the relationship between business, customer interaction, and technology.

As part of your ERP solution you can also have automated workflow and tasks such as inventory management, order processing, and scheduling, manufacturers can save time and reduce errors, freeing up staff to focus on more strategic tasks.
Responsive products equal happy customers
A product configurator enables you to create a product that is highly responsive to customers' needs, adapting according to their preferences and ensuring they get just what they want.
This is a very smart way of working as it integrates your customers' knowledge about their requirements with your own knowledge about your business and the products themselves to create the perfect product. This use of valuable data and knowledge is why you will often hear business moguls and theorists referring to 'knowledge based product configuration'.
Increased Efficiencies
Streamlining manufacturing processes and increasing efficiency can help create a competitive advantage. WinMan has the ability to:-
Group manufacturing requirements
For common materials profiles such as fabrics, sheets, timber or common cutting patterns.

Material optimisation

Link to nesting technology is often supplied with machinery so materials can be processed in a combined order. Actual material usage can then be recorded.

Hand held Devices

Integration with devices to facilitate tasks such as manufacturing completion, inspections, vehicle load sequences and loading bay sequences for deliveries, data capture, and labelling.

Aftercare and Customer Service Management
Completed integrated CRM with a support case feature, where tickets can be raised on the system directly via phone enquiry, email or the customer portal. It has automatic handling of e-mail correspondence via support case reference and automatic or manual assigning of cases.
Another benefit of an ERP system is that it can provide manufacturers with valuable insights into their operations, allowing them to identify areas for improvement and optimise their processes. By analysing data on everything from production rates to defect rates, manufacturers can identify bottlenecks, improve quality control, and reduce waste.
In summary, an ERP system with product configuration capabilities can bring a range of benefits to manufacturing industries, including improved efficiency, better inventory management, and increased customer satisfaction. By embracing these technologies, manufacturers can stay ahead of the competition and provide their customers with the products and services they need to succeed.

Contact us to learn more, also take a look below