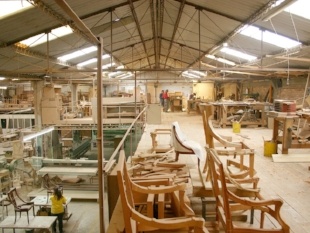 Some products have a longer decision-making process than others - take furniture for example; often you'll have an idea of what you want, fixed in your mind, but finding the right piece of furniture in terms of style, fabric and colour can be a difficult task and usually mean looking around a few stores.
Therefore, many people are starting to shop for their furniture online, as is it a great way of saving on time, but will consumers be able to create a bespoke item online and will the seller be able to translate this easily into a bill of materials? The answer is to have a back-office business system that links to the customer-facing front end for a seamless custom order fulfilment process.
With developments in technology such as Product Configuration Software, it can help ensure custom orders can be ordered easily online and then the office can translate it to a bill of materials within a few clicks. Product configurators can come in different forms; as a standalone software, an additional bolt-on to current ERP software or as part of your ERP software out of the box. In a wider sense, it can help you create a more successful business model, that will adapt to customer demands quickly and be used to influence manufacturing software and programming to facilitate the lean production of custom orders.
Enabling lean production in an ERP environment
Using a manufacturing ERP solution is a tried and trusted way of achieving lean production. In a perfect world, it enables the manufacturing of a complete item, whether it is a simple product like a piece of furniture or a more complex product like a vehicle; while keeping waste and component inventory to an absolute minimum. At the same time, it must also help minimise cost and ensure continuity of production.
Intuitive product data management
The other thing that is key to achieving a lean supply chain is to keep up with consumer trends and demands. This will ensure that stocks and lead times of products are kept current and streamlined to reflect demand.
To achieve all of this, good product data management is essential and this is where a cross-departmental business system comes into action in a manufacturing environment. It can be the interface through the constantly changing elements, from client demand to material availability, from production scheduling to inventory availability are analysed, reported, and acted upon.
Incorporating Product Configurator software into ERP philosophy
Today's lean approach to manufacturing in an ERP environment is the thing that determines not just customer satisfaction but profitability too. A clever product configurator function within your ERP software is the key to an efficient production line that consists of custom orders.
An integrated product configurator within ERP will provide traceability from the moment a custom order is placed, through to production and final delivery. It can take a modestly performing business, or even a failing one, and help turn it into an operation that maximises its profit potential, increases productivity and minimise waste for standard and customised orders alike.
Not all ERP solutions are suitable for your business
Some ERP requirements will be similar from one business to another, but every operation is unique. Each company will have some specific processes or circumstances, and it is these "quirks" that must be taken into consideration when choosing an ERP solution. WinMan can assist you with choosing an ERP system with the right blend of functionality.