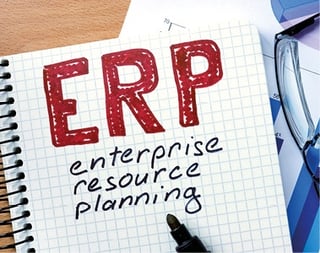 Quite often, we don't start using something until it becomes clear that we need to start doing so. This is sometimes the case when it comes to an Enterprise Resource Planning (ERP) system - it can take one or two signs that things aren't going as smoothly as they could for the management of a business to come around to the fact that changing the in-house software(s) could make a huge difference. So what are these tell-tale signs that point the way to ERP and ultimately, business improvement? In this article, we take a look at some of the prevalent ones:
1. Inadequate reporting
Inaccurate or incomplete reports are often the first major sign that a company is missing ERP benefits. Organisations from SMEs to corporates rely on the accurate recording and communication of information to form the foundation of their business operations. For this reason, it is often so vital that reporting is not only free from errors and discrepancies across departments but streamlined as much as possible in the name of efficiency.

2. High operational costs
If managing resources seem unmanageable, take a lot of time and operational costs are difficult to calculate, it is likely that your operations are not as lean or efficient as it could be, which is leading to high operational costs. To calculate costs, we often need the benefit which real-time collection of data provides, allowing us to analyse, take stock, and look for areas of improvements in terms of operational efficiency. By moving to leaner processes it will help reduce costly occurrences such as delays and waste, you can make a significant difference to the bottom line.
3. An inefficient supply chain
If the procurement, demand forecasting and inventory processes connected with your supply chain are not as responsive as you would like; cost more than you would like, or simply appear in need of a complete overhaul, then you might need to tighten it up. Used correctly, it is capable of improving the supply chain comprehensively and also open the doors to new collaborative opportunities with your suppliers.
4. Lack of adaptability with emerging trends
You might have thought that your business processes are running smoothly until an industry development takes your company by surprise and gives you cause for a major rethink. The right business software allows your organisation to think on its feet, and often just a few tweaks are all it takes to adapt to emerging trends connected with buyers or customer habits, or the technology used within a sector.
5. Poor customer relationship management (CRM)
If your customer relationship management (CRM) is not helping you achieve sales objectives, you could be missing the added integration offered by the CRM systems that are a part of effective ERP software such as WinMan. If you aren't getting the repeat business you would like, have something in place to monitor all communication between prospects and customers, or are not engaging customers regularly with content, a revamped CRM system which benefits from enhanced alignment with other parts of your business could be required.