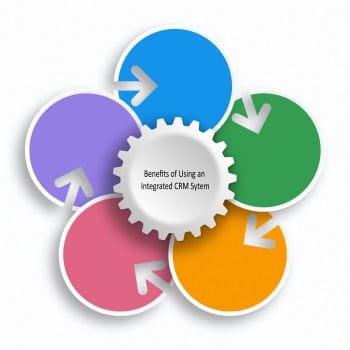 Customer satisfaction correlates with business success. One of the ways to maintain customer satisfaction levels is to use CRM to manage the relationship. Businesses without CRM may be relying on in-house procedures which could be outdated or inefficient. Improvising customer relationships, inconsistent communication, low quality databases and poorly focused marketing strategiescould be the result of the lack of an in-house CRM system. Here are some of the major benefits for using a CRM system in your company.
Make Your Marketing Campaigns Efficient
Marketing is crucial to lead generation and increasing revenues. However, disorganised marketing campaigns can have the opposite effect. One of the benefits for using a CRM system is your marketing team can easily monitor and track campaign successes.
CRM provide users with the ability to build detailed, accessible client databases, which can be used by your marketing team to build highly-focused targeted campaigns. It all helps to cut back on waste and make your marketing budget go much further.
Build the Right Communication Strategy
Keeping in contact with customers is vital in cultivating loyal relationships and encouraging repeat purchases. One of the benefits for using a CRM system is that you can record all the communication to prospects and customers.
For example, many companies use telemarketing to get through to high value clients. Speaking on the phone is still a great way to discuss new products and client needs. CRM can allow you to create precise call lists for every campaign, record all inbound and outbound calls and log client responses on easy to use databases. You can also schedule alarms to make sure that staff contact clients when they need to.
Perfect Your E-Mail Marketing Campaigns
Another of the benefits for using a CRM system lies in its ability to create e-mail marketing campaigns. E-mail marketing is a great way to reach large numbers of actual and potential clients. Any responses received can be logged and analysed as well, enabling you to see where you have succeeded and where you have failed.
Empower Your Sales Force
One of the problems sales staff often encounter is lack of information. Clients tend to ask awkward questions, and the ability to answer quickly can make or break a sale.
Integrated CRM systems include tools that enable your sales team to answer questions quickly and efficiently. They can access information about stock levels, prices and technical data. Before they make contact, they can also see information about prior contact with sales prospects, while managers can see exactly how each rep is performing.
If information is power, CRM makes your sales staff as capable and powerful as they can be – it is one of the benefits for using CRM systems that you can't afford to ignore. But it's just one of many benefits.