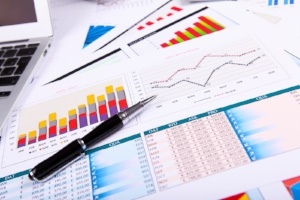 In order to create a sustainable manufacturing organisation, there is one trait that all ventures must possess: a strong cash flow. Running a business is a fine art of balancing revenue, profits and expenditures - otherwise, it will be difficult to withstand the turbulence of commerce.
Therefore, good management of cash flow is essential. Increasing profits and growth is important, but cash flow helps with an organisations sustainability. With that in mind, here are five tips that can help:
1. Reassess the pricing of your products
Properly pricing products require an in-depth understanding of business and if it's not done correctly your company could suffer for it. Underpricing can help increase competitiveness, but the amount that you are charging must always be sustainable. So sometimes it's a good idea to re-evaluate and see whether your pricing is suitable. For goods that require a larger investment on the outset, a higher price may be taken more seriously because of the concept of price perception; as for many potential customers will see a relationship between price, quality and value. Try and find that middle ground and remember that you can always scale your prices back again if margin permits.
2. Penalise late payments
When it comes to cash flow one of the biggest issues is late payments from clients, so a proactive approach is needed to resolve this problem. The best way to do this is to implement a system that incentivises paying early and penalises paying late. This could take the form of a small discount or access to special promotions for those who settle their debt within a set time period, and interest added on to the accounts of those who have neglected to pay for too long. Properly done, such a set-up could help improve your cash flow significantly.
3. Don't be afraid to renegotiate
In order to manage costs, you need to look at the situation from every angle and this includes reviewing any long-term contracts with suppliers or service providers. Over time if you have developed a strong supplier relationship you may be in a far better position to negotiate a stronger deal, having proven your reliability and previous purchase history. Simple things like obtaining longer credit terms, lower minimum quantities, price breaks or even the smallest saving can go towards improving cash flow or decreasing your expenditure.
4. Implement efficient stock control methods using ERP
Perhaps the most important factor in improving your cash flow is to have a strong stock management system and processes in place to ensure efficiency. ERP software with inventory management functionality will help avoid scenarios such as excessive stock levels or inaccurate stock data. It provides a comprehensive picture of the company cash flow, as such integrated ERP technology can also be a financial management tool and assist you in improving resource planning within your business.
5. Consider leasing
Technological developments are continuous and equipment can quickly become outdated and inefficient. Desktops give way to laptops, laptops to mobile devices and manufacturing machines can be a huge capital outlay where maintenance costs can increase year on year. One of the options is leasing, which turns a capital cost to a monthly operational cost. It is a cost-effective method that will give you the latest technology at your fingertips without breaking the bank to get your hands on it.
Although it may not make sense to lease smaller items such as desktops, laptops and mobile devices when it's time for a change you can try selling your redundant items to recuperate some monies. But remember to delete all your business data first!
Whether or not you've ever experienced cash flow problems before, it's really important to stay on top of it for sustainability. To discuss how ERP software can help you manage your cash flow contact WinMan today.