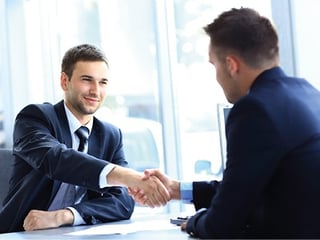 We live in such a client focused business world, with many of the practices we use geared towards identifying new business, winning the contracts and then doing everything we can to maintain high levels of customer satisfaction. While there is a lot to commend in a company that has its focus firmly fixed on client relationships, a healthy business model can also benefit hugely from a concerted effort to build supplier relationships in the long-term.
Here are some advantages of developing strong supplier partnerships:
Consolidation
In business, as in life, it helps to get to know each other. A close supplier relationship will help them get to know both your business processes and needs and you will also understand their products and services on a deeper level. This opens the door for consolidation - whereby you might start to receive a product or service from the supplier that you previously sourced from another company. This can have the added advantage of cutting costs by presenting the opportunity of leveraged spending.
Cost reduction
Following on from the point above, many costs which businesses often encounter in the setting up of a business relationship can be offset as time goes by. Both you and your supplier might decide to circumnavigate costs associated with processes such as re-tendering. It is also an investment - think both money and time - to manage a supplier relationship, especially when there are a lot of issues to discuss, or things aren't running smoothly. Once you have nailed down a streamlined way of working together, there are certainly costs to be saved on.
Volatility mitigation
With the unpredictability of competing markets and economies comes volatility in pricing. By setting in place long term contracts with suppliers that are founded on long-term relationships, companies can often secure budget-friendly prices for their products and services. It also provides stability which enables companies to extend the planning of their finances further into the future.
Enhanced communication
Better communication can pave the way to a more integrated approach to supplier relationships, leading to more streamlined business processes. From IT to finance, when resources are pooled together, and systems aligned, time can be saved and the potential for inaccuracies eliminated. But this gelling of work practices takes time. Trust, perhaps more than anything, must reach a certain level before both parties are willing to explore options for collaboration.
Outsourcing opportunities
Outsourcing has long been an accepted way of cutting internal costs while bringing in experts to perform a role 'off site'. When you develop a relationship with a supplier, it might lead you to the point where you understand each other enough to put more responsibilities in their hands and are able to free up your in-house capacity for other activities.
ERP systems and supplier relationships
How can effective ERP systems such as WinMan ERP help? Using it, companies can organise their supplier relationship management much more efficiently and gain process traceability from start to finish. ERP system capabilities can benefit both parties from key indicators which can help drive efficiency and cut costs on both sides.