The holiday season is one of the busiest periods of the year for the manufacturing, retail and shipping industries. December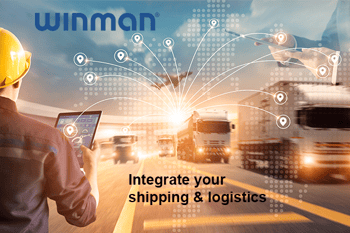 is the most important time for direct-to-consumer brands, as people are preparing for Christmas and don't want delays.

Today's consumers have high expectations of online shopping. They require fast and free shipping and free returns. They expect retailers to keep up logistically with their needs. This will retain existing customers and attract new ones through online reviews.

This is why having efficient ERP software can ensure your business keeps up with the annual surge in sales. Thanks to advances in technology, eCommerce is the driving force behind holiday shopping. With a streamlined distribution and shipping strategy, you can make a success of the holiday season.



How can ERP software help?
Installing a flexible and robust ERP system could be the answer to your prayers. Using an ERP solution is ideally suited to businesses aiming to consolidate existing systems, or implement lean manufacturing processes.

Software with its own Customer Relationship Management and eCommerce systems, plus a range of integrated features, can benefit your business on every part of the customer journey, particularly for manufacturing and distribution companies.

Features such as production management, financial management, supply chain management, planning and scheduling are just the start. Add warehouse management, product data management and project management and you have a complete ERP solution that can be tweaked to suit your unique business model.




Can ERP software solve business challenges?



Using an integrated enterprise resource planning tool can help take the stress out of busy holiday periods. ERP software can help solve various problems, including dealing with regulations, material and labour shortages, supply chain disruptions, a backlog of orders, timings and availabilities.

Supply chain disruption and a shortage of materials have been ongoing problems since the pandemic. Using ERP software enables you to have automated real-time inventory and order information, so you will never fall below a specific amount.

Planning and scheduling are crucial to ascertain how many hours it will take for a job to be completed and to keep track of the order process to know where you are. It is particularly important in relation to labour shortages.

Keeping all departments integrated by using real-time data will enable you to determine if you'll need more staff in a department at certain times. Adjusting accordingly can avoid bottlenecks or backlogs of orders.


When does the holiday shipping season start?
The holiday shipping season begins much earlier than you might think. Sales in eCommerce and the shipping industry start to increase in October. The demand increases throughout November and December and continues through to the new year with the January sales.

Integrating shipping and logistics enable your business to connect to multiple carriers, so you can choose the best delivery method and time. You can use mobile devices to scan barcodes and send them to printers to create shipping labels.

You can also use the ERP software to store multiple pre-set addresses, calculate costs and discounts, consolidate multiple orders and create workflows for invoices and labels.

It will give you greater control and speed up the whole process, automating many previously manual processes for greater efficiency. It provides you with better oversight of the whole business and will hopefully take the stress out of the holiday season, keeping customers - and employees - happy.
To learn more about the features of an ERP system click to download a brochure