At its core, ERP software enables better communication across different business functions. Planning entails an in-depth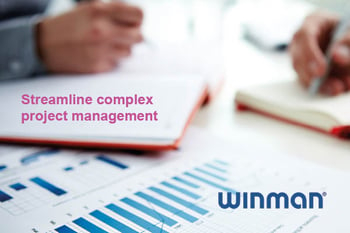 understanding of the present situation to allow better decision making from an informed perspective. This article looks at critical ways an ERP system improves such communication within multiple businesses
What is ERP?
Enterprise Resource Planning is managing and integrating various areas of a business and its related processes. ERP software is a tool that integrates and streamlines those functions, ensuring proper resource allocation and oversight from a single point accessible across multiple locations.

Communication and resource management
A primary function of ERP solutions is to facilitate better communication across the entire business, no matter its scale or design. It is essential to maintain such communication, especially for multi-site locations, where the outcomes of one department affect the success of another, directly or otherwise. Here are the ways an ERP system facilitates such communication:

Better management of internal projects
An ERP solution integrates all business communications, thus creating a single reference point. Therefore, all correspondence is easily traceable, enabling fast and accurate reference. No matter what part of the project is being accessed, all information is available in real-time ensuring smoother operations across the entire business.

Onboarding & recruitment
An ERP solution identifies the human resource needs of each department and generates valuable insights which are consistent across multiple locations. All procedures, compliance and guidance can be placed within the system for each department to access, and everyone's training progress is logged making sure goals and targets are reached before being assigned to the relevant department. Reports can also be run to analyse data to prevent any future skills gaps.

Goals and targets
While each area of a multi-site business may have specific objectives to accomplish with clear expected outcomes, an ERP system can help make sure that all those targets are achieved, with full visibility and traceability throughout., everyone is on the same page. By working as a unified business, departments and branches can identify areas where adjustments need to be made and future goals can be set based on accurate information.

Improved customer experience
An integrated CRM system logs all customer interactions, collecting valuable information on customers and their orders to help improve product and service delivery and prepare for future enquiries. Therefore, no matter which area of the business a customer connects with, all the relevant information is at hand and thus providing a better quality of service.

Ensures department and location equity
All departments and locations of a multi-site business have access to the same real-time information and tools in an ERP system. So everyone is kept up to date on projects progress, future requirements, and any essential business developments. Staying updated ensures all decisions and actions align with accurate data and the company objectives as a whole

Streamlines manufacturing and distribution functions
In most multi-site businesses, production, distribution, sales, customer support, and maintenance are handled by different locations. These need to be in constant communication to make sure there are no miscommunications at any point, which would affect overall efficiency. Therefore, an ERP system is invaluable as it provides full inventory control, planning, scheduling and shipping, all in real-time, automated alerts can be set up to send to any department or person alerting them to the progress and connecting departments together.

How can we communicate better across our multi-site business?
Better communication in a multi-site business comes down to the adoption of an effective ERP solution. Integration of all departments and locations and establishing one integrated solution to keep communication clear and always up to date.

Conclusion
If you are part of a group of businesses or have multiple locations, you can gain so much by having all of your documentation, projects and information in one place - that can be accessed and updated immediately improving collaboration and business efficiency, reducing multiple data entry points, take advantage of automated processes and make everyone from anywhere feel united as a corporate group, and all of this is possible with an ERP software solution.