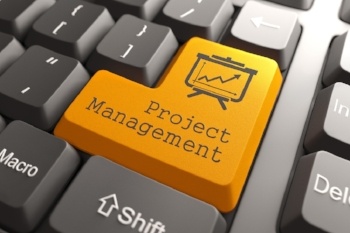 Engineered to order (ETO) projects are based on specific customer requirements; due to the complex nature of the end-product, the whole process needs to be precise and good communication with the team members and clients throughout the process will help ensure the specifications are met. Here are some valuable project management tips for engineered-to-order manufacturers to consider.

Understand the six project phases
Establishing clear project specifications and undertaking resourceful planning from the start will ensure your ETO project will be as smooth as possible. Therefore, there are six phases to project management every ETO manufacturer should put into practice: conception, planning, design, development, implementation and review.
Conception: The idea for the project is explored and elaborated. Is it feasible? Will it add value? What is it for?
Planning: A plan is constructed. It needs to be accurate and realistic for success, and a list of requirements should be stated here.
Design: The idea and requirements are developed. There will be a selection of design choices for the client to review.
Development: Everything that will be needed to create the product is arranged. A schedule is made and materials are ordered.
Implementation: This is when the project takes shape. It is constructed and tested. The client's approval of the project is also critical.
Review: The success of the product is measured against the scope of the project. All documentation is then archived.
An understanding of these six phases is important in ETO manufacturing due to its complex and customised nature. Understanding and implementing this process will provide structure and direction to the project.
Have clear documentation
Although problems can arise during an engineered-to-order project, documenting product data during the manufacturing and design stages can also help when managing a highly customised order.
It's best to store records of all the product information (data sheets, specifications etc.). The most efficient way to do this is to establish a consistent numbering scheme and to create a bill of materials for every product. Assigning numbers to parts can create an efficient manufacturing process, finding parts on the shop floor easier and provide traceability.
Similarly, a bill of materials provides a list of all items, assemblies and parts needed to make each individual product, so it is a useful way to handle a large amount of data. This record of information can also be leveraged if a highly customised product becomes a commodity product in the future or if there is a repeat order - manufacturers will have previous records to hand, making the manufacturing process a lot more efficient.
Encourage self-motivation
Successful project management is also about offering support to team members to make sure they are engaged and committed to the project. Providing support for the team is crucial for success, but this support comes down to the project leader's approach, attitude, expectations and behaviour. By clearly identifying what you expect from your team using the six phases above and highlight what they will gain by being committed to this process, you will ensure they are motivated from the start to finish.
Implement the right software
The right software in ETO manufacturing will assist with project management. ERP software based on lean manufacturing principles would be beneficial, as it can become your core business management system, providing accurate real-time data, inventory control and production management.
Contact us at WinMan today to learn how our ERP software could help you take control of your engineered-to-order projects.