ERP systems are an excellent investment for your business, but once you've implemented your new system into your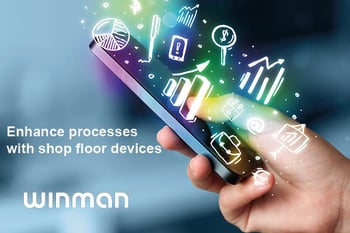 company the question of how to measure ROI might be a bit overwhelming. We will go on to explore the key factors to consider when measuring ROI after an ERP software implementation and discuss how it can unlock business growth and efficiency.
Defining ROI Metrics
To accurately measure ROI, it is crucial to establish clear metrics that align with your companies goals. Some common metrics include cost reduction, productivity improvement, inventory optimisation, and revenue growth. By defining these metrics before implementation, you can effectively evaluate the success of your ERP system.

Cost Reduction and Efficiency Gains
One of the primary drivers behind ERP implementation is the potential for cost reduction and efficiency gains. A well-implemented ERP system can automate manual tasks, streamline processes, and eliminate redundant activities, leading to significant time and cost savings. Measure the reduction in manual labour, decreased error rates, and optimised resource allocation to determine the financial impact.
Productivity and Resource Utilisation
An ERP system integrates various departments and functions, providing a centralised platform for data sharing and collaboration. This integration enables employees to access real-time information, make informed decisions, and eliminate data silos. Measure productivity improvements by tracking key performance indicators (KPIs) such as order fulfilment time, inventory turnover, and employee output.
Enhanced Inventory Management
Efficient inventory management is critical for businesses, as it directly affects cash flow and customer satisfaction. With an ERP system, you gain better visibility into inventory levels, demand forecasting, and supply chain management. Measure the reduction in carrying costs, inventory turnover ratio, and order accuracy to assess the impact of your ERP implementation on inventory management.
Streamlined Financial Processes
Financial management is a core aspect of any business, and an ERP system can streamline financial processes, including accounting, invoicing, and reporting. Measure the reduction in manual errors, time taken for financial closing, and improved accuracy in financial reporting to quantify the financial benefits of your ERP implementation.
Enhanced Customer Relationship Management (CRM)
A well-integrated ERP system can provide a comprehensive view of customer data, enabling personalised interactions, efficient customer service, and improved customer retention. Measure the increase in customer satisfaction, repeat business, and customer lifetime value to gauge the impact of your ERP system on CRM.
Real-time Reporting and Decision-making
Timely and accurate information is vital for effective decision-making. An ERP system can generate real-time reports, dashboards, and analytics, empowering management to make data-driven decisions. Measure the reduction in decision-making time, improved accuracy in forecasting, and better strategic planning as a result of your ERP system.
Conclusion
Measuring the ROI after an ERP software implementation is crucial to assess the value it brings to your company. By defining clear metrics, such as cost reduction, productivity improvement, and revenue growth, you can evaluate the success of your ERP system objectively. Remember that ROI is not solely about financial gains but also includes increased efficiency, improved customer satisfaction, and better decision-making capabilities. Ultimately, a well-implemented ERP system can unlock business growth, optimise operations, and position your company for long-term success.
Take a look at some customers that have calculated the success of an ERP Solution here: