Implementing a new ERP system turns over a new leaf for your business. Where there were once masses of unused or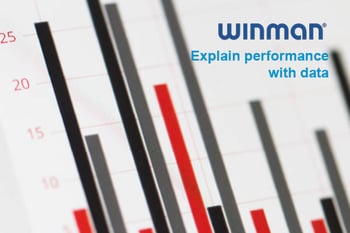 unimportant data, everything is scrubbed clean and ready to go. But, while you may have undergone a thorough data cleansing in preparation to get your ERP up and running, that fresh new smell doesn't last forever. Without new habits and effective processes, your ERP may no longer be as clean and tidy as it once was.
Why do I need to cleanse my digital data?



You may be wondering: why do I need to cleanse my digital data? Much like real life, little and often is the key to keeping your data clean – and if you aren't keeping up, it's likely you've already got a lot of unused, outdated or irrelevant information cluttering up the place.

When it comes to your ERP system, the cleaner the data is, the better it will run. Piles of information in the wrong place can quickly lead to bottlenecks, slowing down processing and ultimately leading to you getting less than you could out of your system.

If it sounds like you might need a clean-up, we've covered some of the best practices below to help everything run smoothly:



1. Plan and prioritise
Sorting out piles of data can be a daunting task. But with proper planning and prioritisation, you can break everything down into far more manageable chunks. Focus on essential areas first to keep your data management moving in the right direction. An ongoing plan for cleansing data is critical, as well as having processes in place to implement before significant updates and installations.




2. Purge



Old product codes and unused information shouldn't be kept in your system 'just in case'. If something doesn't have a purpose, sending it to the bin is the best way to prevent it from causing problems in the future. Duplicate information, out-of-date contacts and employee information are all key areas to explore to purge your system regularly.




3. Delegate



A problem shared is a problem halved. Giving each team responsibility over their own data sets is a reliable method of keeping data management as effective as possible. As long as everyone pulls their weight, keeping things clean is an easy task, particularly if you can divide up larger data sets between multiple team members.




4. Keep your system up to date



If you already have two updates or upgrades a year in your diary, you've already got your milestones to work towards. Plan your data management around this calendar to ensure everything is running smoothly – while updates themselves can provide a boost to processing when they are timely and well-scheduled.




When should I cleanse?



There's no one answer that's right for every business. But, generally, before updates and installations is an excellent place to start. If you're reaching a slower period or the holidays are on their way, these quieter times are also ideal for getting to work on clearing out a big data backlog.

Installing a new ERP system can be a massive undertaking for any business. But with a little TLC and best practices in place, it's possible to avoid bottlenecks, improve processing speeds and keep everything running smoothly for years to come. If you're considering implementing a new ERP yourself but don't know where to start, our team can help. Get in touch today to discuss your requirements, and we'll point you in the right direction.