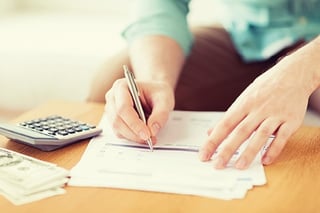 Developing and expanding your business in any economic climate requires an understanding of where your company is now, and where you want to be in the future. To succeed in this process, you will need to create both sound analytical methodologies to establish your current position within your given sector and a strategy to take the business where you need to be.
Once a coherent vision statement has been worked out, and a strategy management framework formulated, the task of analysing your company's options for growth must be undertaken. This will usually focus on three main aspects of your business:
Internal factors: current available technology, product development potential and material and staff costs.
External pressures: rival competitors, access to growth markets and evolving business relationships with supplier and customer bases.
Business specific capabilities: your own company's core competencies, business continuity and local growth conditions.
To effectively assess any facet of the three aspects outlined above will largely depend on your ability to analyse the financial metrics associated with each one of them individually.
For instance, being able to make informed decisions based off your capital structure will impact how you plan to break into new markets in the future. Or alternatively, having an easily comprehensible and well-articulated budget plan will determine staffing levels going forward.
So ultimately, good financial management allows you and your business to:
Monitor and measure key financial metrics which, in turn, enables you to make better strategic decisions.
From making more informed decisions your operation should in time run more efficiently, effectively, and crucially, more profitably.
Where your business can really get ahead of the competition is in the way that you collate and integrate your financial data into intelligible information. This is where enterprise resource planning (ERP) becomes a powerful tool in you organisation's financial management strategy.
Vital accounting functions such as cash flow analysis, VAT returns and payroll calculations can be automated to ensure speedy and cost-saving protocols are implemented from within your firm.
But an ERP software application can achieve so much more for your company's financial management goals because all supply chain, warehouse, sales and marketing data can be within the same system, making analysing and calculating ROI simple. All the business data within ERP applications can assist in strategic planning and improving processes.
The WinMan ERP System offers your business an excellent software solution to optimise all aspects of your financial management and business requirements. Designed specifically for the manufacturing and distribution sectors, our software is intended as a flexible all-in-one application to handle every plane of your firm's management needs.