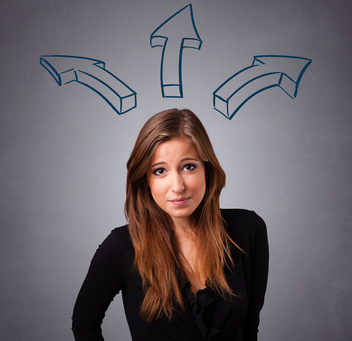 Manufacturing industries are becoming increasingly competitive as price-sensitive consumers continue to seek savings wherever possible. In order to stay competitive in your marketplace by offering consumers value for money, cutting costs and streamlining your production processes wherever possible are vital.
Lean manufacturing principles were originally developed within large-scale manufacturing settings - predominantly car factories. However, those same principles are now being applied to manufacturing processes of all types and sizes.
The savings and efficiencies that are possible by adopting the latest Enterprise Resource Planning (ERP) Software are vital for success in the 21st-century marketplace, as they allow companies to keep their prices down whilst preserving profit margins.
Using a state-of-the-art ERP software package to manage your business' financial management will deliver a range of key benefits.
Centralised working
A single, centralised ERP software system allows all the key figures within your business to work according to exactly the same data, which is updated on a real-time basis. This improves communication between departments, saves labour hours and drives overall efficiency.
Reduces redundant processes
Companies that do not use integrated, centralised software solutions will often rely on a range of systems - but they will usually work independently from each other. This can result in a great deal of unnecessary duplication of data entry and workflows, and that can lead to unnecessary costs.
By implementing a universal software solution to your manufacturing environment, you can ensure that the time of your employees is not wasted needlessly.
Establishes consistency based on tried and tested manufacturing processes
If the different departments within your manufacturing environment are working independently, there is a real risk of separate 'islands of data' forming. This can preclude certain people within your organisation from accessing relevant and up-to-date information when they need it.
However, an ERP package manages every aspect of the manufacturing process as part of a single operation. This data is visible on a real-time basis to the individuals in your organisation who make the key decisions.
Track costs continually
ERP software packages allow people with the necessary security clearance to track the costs of packaging, raw materials and labour on a real-time basis. This allows your key decision-makers to make immediate decisions in order to minimise costs and protect profit margins. You will also be able to make the right pricing decisions based on hypothetical situations.
Improved customer satisfaction
Manufacturing companies rely on shortened delivery times and exceptional, consistent quality to keep their customers happy. The implementation of ERP system allows key individuals in your organisation to monitor production performance - making changes where necessary.
Reducing processing time wherever possible can reduce overall production times, and the real-time monitoring of quality means customers are assured of exceptional products every time.
Aids business forecasting
Running a manufacturing business efficiently requires constant forecasting of consumer demand, sales and costs. ERP software systems rely on complex algorithms in order to give key individuals in your business the tools to forecast with accuracy. This allows you to control costs in accordance with the natural ebb and flow of seasonal consumer demand.
Manufacturing in the 21st century is no longer about mass-production. Instead, it involves the constant monitoring and modification of the production process in order to make a company as efficient as possible whilst delivering a premium service to the consumer.
Making solid expenditure decisions based on a combination of historic trends and real-time information is why ERP software packages are so important. They are fast becoming the backbone of operational management, as they have the ability to increase production volumes whilst minimising costs.
This not only delivers a more profitable manufacturing operation, it keeps customers happy too. By using an ERP software solution to maximise your production efficiency, you can spend more time on seeking out new business opportunities.