When it comes to production management, what you "think" you know could be hurting you. Myths abound in the industry could be costing you money and reducing productivity. So, here are 14 common misconceptions about production management.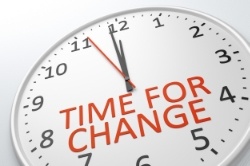 1. Small Changes Don't Matter
One popular misconception is that minor changes won't substantially affect your bottom line. Experience has shown that very small changes can lead to substantial increases in profits especially when lean manufacturing is introduced.
2. You have to Change Everything at Once
While changing your entire system may be ideal, smaller individual changes to manufacturing goals and processes can positively affect your bottom line. Installing an ERP software system like WinMan ERP may be the ultimate goal but you can start by automating selected processes.
3. It's about New Systems
Changing your bottom line is ultimately about changing the way you and your employees think. Getting everybody on board to avoid wasting time, raw materials and money, ultimately changes your profit margin. But this must begin with a shift in thinking.
4. Production Goals are Isolated
Production management processes affect every area of your business and support the marketing, finance, and personnel divisions. It's easier to sell better-quality products, and better sales mean the finance department retains more funds.
5. Competition Isn't Affected by Production Management
Effective production affects quality, quantity, price and timing which has a direct effect on customer satisfaction and competitive advantage.
6. Production Forecasting Is Irrelevant
Production forecasting predicts demand for products and services and the amount of resources needed. Finances, human resources and raw materials are all important. By studying past and current events and impacts, the manager can estimate requirements in an effort to avoid shortfalls or wastage. The goal should be to have enough resources on hand but no overkill. New products which may benefit the business are also considered.
7. Objectives Change so Plans Are Useless
Plans do change and this is especially true with start-up businesses. Despite these moving goal posts, production management plans are vital to the success and growth of your business. Where plans may change, select short-term manageable goals aimed at reducing waste.
8. Intensive Management is Time Consuming and Stressful for Employees
Effective production planning, forecasting, predictions and innovations substantially reduce stress on employees and management. Raised profits, fewer production glitches, less man hours and more streamlined day-to-day operations make the work environment less stressful for the entire workforce.
9. Production Strategies Costs Money
Effective management may incur some costs in the short term, but results in a substantial reduction of wastage and maintains effective stock levels which saves money.
10. Costs Result in More Expensive Products
By contrast, the cost of production measures are passed on to the consumer in the form of savings! Regular goods and services are available to the consumer at costs which are maintained at reasonable levels.
11. Low Level Employees Don't Embrace Management Goals
In fact, quality consciousness is developed amongst ordinary employees through continual awareness and training.
12. Intensive Production Strategies Reduce Labour Productivity
Smart strategies increase productivity substantially by ensuring maximum use of manpower, who gain training, improved salaries and more motivation and incentives.
13. Production Strategies Eat Profits and Get Businesses into Debt
Loans and share capital may be granted for expansion and modernisation. Profits are increased due to reduction of waste (raw materials, manufacturing time, man hours and errors).
14. Production Planning Results in Overstocking
Effective planning aims at sufficient resources for current and future projects without overstocking. This is the goal of effective management planning.