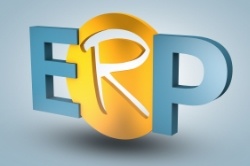 When it comes to a piece of software that could revolutionise your manufacturing business at several levels, Enterprise Resource Planning (ERP) systems takes some beating. But during the process that leads to making an investment, it is essential that you come to a decision on the best ERP system for you in the right way. Below, we will discuss some of the key considerations.
Cross-departmental planning
This element is crucial if you are to pinpoint exactly what you need an ERP system for and then ensure that the system you invest in meets the IT requirements across your organisation. Factor cross-departmental planning into your decision-making process by ensuring that you gather ERP requirements from different departments, identifying key critical issues, looking at operational issues in the business, current processes and business objectives. You want to make sure as many different parts of your company benefit from the new ERP implementation as possible.
Line up your options
Evaluation is key. You should administer a process which looks at all the ERP options, before settling on a shortlist of the best choices for your business. Then request a demonstration from the shortlisted, asking them to show you how their system can help you overcome your key business challenges.
Use reporting and metrics wherever possible to make accurate comparisons between the different options so that you might assess the return on investment (RoI) more clearly. The reporting capabilities of the ERP platforms you are considering should also be taken into account - do they fulfil your needs or are there extra costs attached in order to track, report and analyse the information you require? Keep your stakeholders informed of the progress at all times, as when you reach a decision that you are ready to invest in, you don't want your final choice to come as a surprise to the influential individuals in your company.
Get industry-specific
If you can find a partner to provide you with an ERP system that has been specifically designed with your industry in mind, you could be on to a winner. ERP software such as WinMan, which has been created from the ground up for manufacturers, stands a better chance of hitting the target when it comes to industry-specific requirements and business challenges that can make all the difference to the usability and overall effectiveness of your software.
References
It is unlikely you would buy a car or electronic gadget without seeking out a review somewhere and the same principle should apply when making an investment in ERP. Ask for references, assess them carefully, look for case studies and see which elements you could apply to your own operational issues in business, and pay particular attention to manufacturers which have similar activities and goals to your own as a reference from them is worth much more than from a firm that is not closely aligned to your own.
Change
Lastly, don't forget that your operational practices are likely to change over time, so look for ERP systems which are flexible enough to accommodate change as and when it happens. Another term used for these ERP benefits is 'scalability'.

To discover how WinMan can provide an ERP solution which is tailored for businesses in the manufacturing sector, call us today.