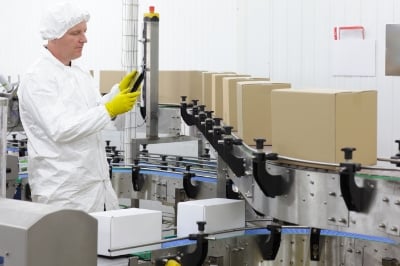 There are generally two principles of production for most manufacturing companies. If you are a manager of such a manufacturing business, your biggest concern is how to address the problem of waste during production. If not solved, the challenge leads to the delay of projects and unnecessary spending.
In the end, the finished product becomes too costly for consumers to afford. Therefore, what approach should you use in manufacturing?
The two approaches to manufacturing management
It is easy to be confused because both lean manufacturing and mass production seek to minimise waste. Here, waste refers to unnecessary time wastage, processing, leftovers and inventory. Generally, waste in manufacturing is any process, operation or item that does not add value to the finished product, or reduce its quality. Therefore, minimising or eliminating waste enables you to arrive at high-quality products in a shorter duration.
Lean Manufacturing vs. Mass Production
The phenomenon of lean manufacturing is common nowadays in the manufacturing industry. It involves the use of appropriate Enterprise Resource Planning (ERP) software and tools with the aim of working smart, as opposed to working hard. It is geared towards manufacturing only the necessary products to avoid losses or unnecessary storage expenditures.
On the other hand, mass production is the manufacture of more products than the actual demand. The reasoning behind this approach is that more goods are made within less time and using fewer resources. In the end, you will have to store the surplus goods in warehouses, awaiting customers' orders.
Forecasts vs. orders
Perhaps, the most outstanding difference between the two theories is that mass production is based on forecasts while lean manufacturing considers customer orders. Forecasting refers to the anticipation of demand for products in the future.
For example, florists may expect huge demand for flowers as Valentine's Day approaches. Those using a mass production theory will prepare innumerable flowers of all rose species and designs at considerably low costs. Should they fail to sell all flowers, the surplus produce will go to waste. On the contrary, proponents of the lean manufacturing phenomena would only make flowers after customer orders.
Advantages of lean manufacturing over mass production
As lean manufacturing systems produce little goods that you are sure will sell off, you will be left with unmoving products in your warehouse should they lack market or become obsolete. In that case, you will be forced to sell products at a loss. Therefore, you should invest in perceptive lean Enterprise Resource Planning solutions such as the WinMan ERP software for lean manufacturing.
Another advantage of the software is that your company will not only manage the internal manufacturing process, but also the external environment that controls the supply of raw materials. In the end, you will effectively control inventories to suit the requirements of customer orders. This way, you will never produce more goods than necessary.
As lean manufacturing software, WinMan helps you to produce the right quantities of goods based on the supermarket needs rather than vague anticipation. In addition, your company will make timely delivery of goods with controlled cycles.
The system is favoured by markets that manufacture fast moving products as well as those in rapidly evolving environments. For example, manufacturers of smart phones and mobile devices would greatly benefit from WinMan ERP software as it intuitively tells them when to manufacture more products and when to discontinue a certain brand.
Choose lean manufacturing systems if you:
Desire zero chance for losses
Produce technological products
Have no space for storage
Download our Guide: 10 Key ERP Guiding Principles for a Lean Environment