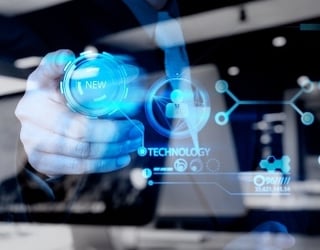 If you are considering various options for your Enterprise Resource Planning (ERP) solution, you will have come across the term "postmodern ERP" and are probably wondering how that compares to best-of-breed or legacy ERP. The answer is that postmodern ERP is a catch-all term; it has functions that will link different areas of the business together such as admin, manufacturing, warehousing and finance, which was traditionally managed by standalone systems. The term legacy ERP refers to any traditional solution or standalone product where you buy it and use what is provided, but apart from patches and modest updates, users will rarely receive much in the way of new features and often they are not compatible with other software.
With many companies evolving and growing fast, software solutions need to be able to adapt to meet changing supply chain, warehouse and other business demands over time. Postmodern ERP offers a more elegant approach, rather than having multiple systems core functions are incorporated as standard. It is simpler than best-of-breed, where a company must cherry pick the best components from various vendors and bolts them together, often forming a complex ERP system. With the advancement in technology, businesses can find a complete solution to suit the needs of the business and potentially configure elements to suit.
Although there is a movement towards cloud systems, on-premise ERP solutions, like WinMan still have its merits; as on-premise solutions offer control, stability and security whereas cloud-based systems are reliant on internet connectivity and companies will have no control over the cloud infrastructure or the security measures that are in place to protect your business data.
Whatever the trend or buzzword, you will need an ERP solution that is right for your business, and meets the needs of your company. However, you should think ahead about any purchasing decision and plan your requirements for the coming years in alignment with business objectives. Any solution should be able to support those plans, such as a growth in data, expansion of the company, new product development and other scenarios.
Of course moving to a new system will incur costs, require training and some inconvenience during the transition but the advantages will outweigh the negatives if implemented correctly. WinMan ERP can provide features to streamline and help you deliver economies in different areas of your business such as manufacturing. For production-focused businesses, such as distribution and warehousing, it can deliver stock control, business intelligence, purchasing and replenishment features to help drive a business forward.
WinMan offers scalability and flexibility when it comes to an ERP solution that meets your business needs. It can be easily configured and updated, as your business grows and the needs of the company for ERP features, such as smarter ordering, inventory or production, expand. We adhere to the lean methodology to help boost the business value of your data while not overburdening IT with complex systems and management with dense reports.