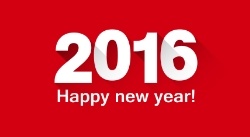 If a business isn't functioning at optimal efficiency, something needs to change. You can be sure that if your firm is wasting resources on duplicated work, poor quality invoicing and pointless marketing campaigns, other companies won't be making the same mistakes.
In a free market system, it's inevitable that some companies will choose the best organisational arrangements to generate profit, while others will fall away. The challenge is to position your own firm in the vanguard, with lean operations and high quality monitoring systems in place.
That's what we mean by optimising your business, and here are some ideas about how to make it happen in 2016.
Create a Slick Ordering System
Manufacturing firms and retailers constantly have to think about their ordering strategies. For manufacturers, it is vital to have the right materials and components available to meet orders quickly. For retailers, keeping stock at optimum levels is vital. Too much, and it can spoil or go unsold. Too little, and delivery problems can result.

One way to optimise your business is by making use of the inventory management functions of Enterprise Resource Planning packages. When properly used, these tools can keep track of stock and materials levels and highlight when orders need to be placed. It's a good way to limit excess inventory and to generally keep ordering processes as streamlined as possible.
You can also set up automated alerts to prompt employees to contact your suppliers when stock levels reach a certain point. It's also a good idea to use the data at your disposal to prioritise. You might find a product area where sales outstrip supply, leading to production bottlenecks.
Update Your Production Performance
Manufacturers should constantly be seeking to improve the efficiency of their production line. The act of assembly is the heart of their operation, and any ways to make production more cost-effective and quicker but still maintain the quality is worth embracing.

In terms of production, a good way to optimise your business is to fine tune your maintenance procedures. Include every piece of equipment in a schedule of inspections and updates, and keep everything under one umbrella by using enterprise-wide manufacturing software.

The New Year can also be the right time to make one-off purchases of new machinery. It might seem like a big outlay, but you cannot optimise your business with an out of date manufacturing plant. A larger one-off cost will almost certainly be outweighed by later gains in efficiency and profit.
Make the Customer King This Year
No business can thrive by letting its customers down or making them feel devalued. That's why successful manufacturers and retailers will almost always have a comprehensive Customer Relationship Management system in place to smooth relations with their major clients.

This year, take CRM to another level. For example, you can divide your client base into high revenue, repeat purchasers, infrequent but high revenue customers and lower potential clients. With this information, your messaging can be tailored to target high value clients, but still cater for everyone else.

If your business relies upon online sales, take some time to perfect your sales pipeline as well. With the right lead nurturing strategies in place, you can capture as many website visitors as possible, turning them into repeat customers.

A New Year is always a great time to take stock. This year could be your chance to update your existing systems or to invest in a completely new business management system or ERP set-up, to revolutionise your ordering processes or to revitalise relations with your customer base.

If you optimise your business now, the next 12 months should be a breeze.