Lean manufacturing is a system of management that is popular due to the economic and output benefits it can provide. Lean practices stem from a range of principles, approaches and techniques designed to effectively drive progress while simultaneously increasing efficiency and profits.
Any business can utilise lean methodology to their advantage; with the elimination of waste, greater efficiency at managing processes and the institution and re-evaluation of constant improvements being just a few of the perks. The adaptable nature of the lean manufacturing concept has resulted in its rise to prominence as a mainstream philosophy for productivity management.
Lean manufacturing requires reducing jobs
Although an alarming misconception – in reality, lean manufacturing doesn't necessarily require organisations to reduce the number of workers they employ, but rather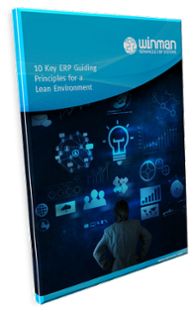 inspire them to rededicate themselves to their work efforts.
This way of working stresses the need to encourage workers to be open and honest about any concerns they may have, as well as make suggestions or ideas that can help improve efficiency, reduce waste, boost customer experience or new ways to innovate. At the heart of lean principles is the desire to empower your employees in a way that benefits the company.
It's easy to implement lean strategies
As lean principles becomes increasingly popular, coaches and consulting firms are keen to present it as a management philosophy that can be quickly and easily implemented to solve organisational challenges. While lean strategies are very effective, the lean initiative requires between three and five years to be fully adopted by businesses of reasonable size. Much like healthy living, it's a complete change in lifestyle, not just a diet.
Employees will need to 'do more with less'
Organisations using lean strategies are striving to add value to their customer experience while reducing waste. Lean philosophy focuses on seven forms of waste: motion, inventory, over-processing, waiting, transport, overproduction and defects. Discovering the activities that contribute to waste, and those that contribute to value is the start of implementing lean manufacturing.
A key focus should be on reducing the points at which waste occurs, by eliminating superfluous tasks and elements of the production process that do not directly benefit the customer. This increases efficiency and frees up time that can be spent on tasks that add value. In this sense, employees are doing more with less, due to reducing inefficiencies of different processes, so that they might spend the time doing more productive and effective tasks.
Lean strategies are tools
While lean thinking includes a set of powerful tools for root cause analysis, problem identification and problem-solving, there is a whole system involved that goes far beyond a simple toolkit. It is a process, a philosophy and a somewhat revolutionary way of working.
It is all about eliminating waste
While many lean principles revolve around reducing waste (Muda), there is also a clear focus on reducing variation (Mura) as well as overburden (Muri). While waste elimination is a useful shorthand for all three of these practices, there is far more to lean philosophy than the simple reduction of waste.
Lean doesn't embrace IT solutions
Quite the opposite is true, as lean manufacturing embraces any technological solution that aids in reducing waste while simultaneously respecting both employees and customers. Software solutions that can improve efficiency and reduce waste, such as ERP software, are fully embraced by lean practitioners.
For more information on how WinMan ERP Software can help you with lean manufacturing, contact us today.