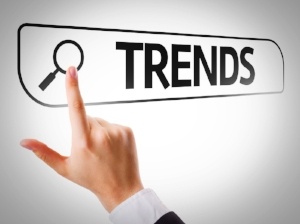 All-in-one manufacturing ERP software can provide you with sufficient data to monitor consumer trends, enabling you to make accurate future forecasts.
Linking different departments
ERP is designed to bring your business workforce together, creating a link between departments. It allows every area of your business to clearly see all relevant business and product data in one location, rather than in a fragmented manner as is typical with more traditional systems or the use of multiple standalone systems. Department decision-makers will be able to see the relevant business intelligence, helping them to streamline their own workflow processes.
Analytics tracking and enhanced data
The ability to gather, organise and manage data is vital to manufacturing businesses. An ERP solution consolidates existing systems and provides a centralised approach to gathering data, making access to analytics much more straightforward for your management and marketing teams.

The data gathered can be used to produce reports on consumer buying trends, enabling you to steer your manufacturing business in a client-focused direction and guiding your decision making when it comes to choosing new product ranges.
KPI measurement and consumer trends
By moving to ERP software, you are effectively sending traditional spreadsheets to the bin. Measuring KPIs based purely on the data collected via spreadsheets is challenging. ERP will provide you with the reporting tools you will need to measure financial performance, job performance, sales success, quotations and much more.

It can also be used by your sales and marketing departments to access data to assess current consumer trends and predict your market's future behaviour patterns. Market trends can be affected by many different factors including weather conditions, seasons, the number of distribution channels, competitors, the growth in e-commerce, even the price of oil and fuel. This information can form part of your historical and real-time data and can also be derived through interfacing with external data sources, it will provide critical trend data right across your organisation so that you can predict where your future sales and growth are likely to come from. Such capability puts you well ahead of competitors.
Sales and marketing
The integration of ERP and CRM will provide a powerful marketing and sales solution for your business. This is because it gives complete visibility into your sales pipeline, allowing you to monitor the effectiveness of your revised marketing and production strategy based on current and future trends. It can also highlight opportunities for account managers to cross-sell and up-sell to existing customers and for the marketing team to create attractive promotions.

Replacing your traditional reporting systems or consolidating your existing systems into one can provide improved and smoother reporting facilities will enable you to analyse your company's sales, discover opportunities and gain competitive advantage.