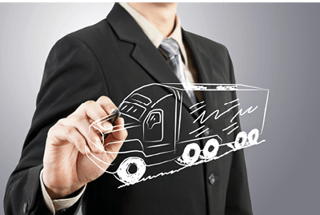 Supply chain management can be one of the most complex aspects of managing a business due to the number of partnerships and for this reason it is an element which requires constant assessment, analysis and improvement.
There are a few strategies proven to be effective across the vast majority of industries, having either stood the test of time or been accepted as a 'game changing' innovation. In this article we look at some of the most successful strategies when it comes to supply chain management, and help you decide which ones your business could be benefiting from.
Prized partnerships
The most effective supply chain management involves working in partnership, rather than in isolation. By working in tandem with other innovative partners that make up your supply chain, you can improve work processes across the board, exploit unique opportunities as a team, and even come up with new product ideas and ways of targeting your market sector. Make sure you leverage your supplier opportunities in order to get the most out of your supply chain.
Ditch the spreadsheets
For many of us, the good old Excel sheet has been part of our daily operations when it comes to accounting or inventory, but it might be time to get rid of a method that can be both unreliable and slow. Thanks to advances in ERP software, there are now ways of recording data more accurately and securely, with the end result of enhancing productivity. It gives management teams a valuable overview of the entire supply chain, with the added advantage of foreseeing potential problems, such as upcoming inventory shortages before they occur. Affordability will come into the equation in most cases, but the long term benefits will outweigh the initial costs and it will be a significant upgrade from spreadsheets.
Get your metrics right
It may sound obvious to some, but there is no getting away from the fact that many firms fail to define and benchmark their metrics over the expanse of the supply chain, leading to problems. Failure to set metrics can cost money, and is therefore worth an initial investment in order to tighten up procedures. This can mean focusing on the time the cash-to-cash cycle takes, or measuring the return on working capital. Whichever metrics are most important to your business, you should have an effective benchmarking system in place for them.
Monitor performance
When there is a problem with the chain, you need to know how to identify the weak link. Monitoring your supply chain partners' performance is an essential part of responsible management. For this reason, you need to be monitoring, measuring and constantly analysing partner performance in order to avoid disruption, and ultimately be ready to replace them should they be impacting on revenue.
To discover how your firm could tighten up its supply chain management to help improve the bottom line, get in touch with WinMan's team today and see how the latest ERP software strategies can revolutionise your business processes.