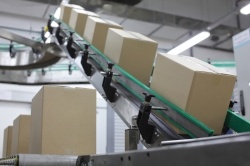 The objective of firms in the mass production market is to make every manufacturing operation as lean and efficient as possible. Successful firms manage to create manufacturing processes that are flexible, reliable and easy to manage – and to do so, many of them rely upon Enterprise Resource Planning software.
Mass Production Market Leaders Rely Upon Flexibility
Flexibility is crucial to mass production businesses. They need to be able to switch their production lines over to new products as quickly as possible to respond to market conditions. They also need to be able to refine their production methods when defects are found in their products.
Achieving this flexibility takes skill and investment. ERP packages can enable firms to create just-in-time processes, and break down their production into cells to organise it more effectively.
Success Depends Upon Cutting Edge Management Tools
Leading players in the mass production market also rely upon efficiency and control to keep their production lines in shape.
With the right IT systems in place, manufacturers can measure resource flows as they enter and leave their production facilities, allowing them to see whether money is being wasted, and enabling them to work at peak efficiency.
Using tools like Gant charts and the data analysis tools provided with ERP packages, staff can model production processes in real time, showing exactly where the inefficiencies are.
Communication systems that link analysts, engineers and shop-floor staff make sure that everyone is informed when changes are needed or problems arise.
This determination to make their plants as flexible and efficient as possible is the real objective of firms in the mass production market. If you want to emulate them, installing ERP packages like WinMan is a good place to start.