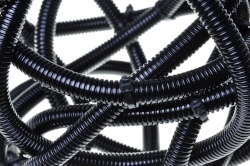 Flexibility is more than just a buzzword in modern manufacturing. In order to survive, manufacturers need to be able to update their product lines to suit key clients or changing tastes.
The problem is, achieving that kind of flexibility isn't easy. Production systems, resource procurement, inventory management and client relations can all be disrupted by poorly designed product updates, rendering the whole process futile.
With the right systems installed, manufacturers can be both flexible and stable. Here's a few ways that your firm can achieve that precious balance.
Manage Suppliers Seamlessly With ERP
When products change, the materials needed to produce them will as well. That's why having solid relationships with suppliers is crucial. With enterprise-wide IT systems in place, you can manage your suppliers from a central dashboard. You can order the right mixture of raw materials, and communicate regularly with supply companies to maintain a strong relationship.
Put in Place Process Based Manufacturing
Updating product lines can be simplified greatly by adopting process manufacturing. All of the materials, technology, staff and funds needed to change production lines can be gathered together in discrete process templates, ensuring that every aspect is covered and the necessary steps are followed in the correct order.
Link Design Teams with Manufacturing Technicians
Communication between designers and shopfloor staff isn't always as smooth as it could be. This can make it harder to alter your production lines when new products are required. Designers can also benefit from the feedback that both technicians and sales teams provide, helping to improve products in the future. With Enterprise Resource Planning (ERP) systems, all teams can communicate easily, and managers can make sure that everyone is on the same page.
Find Out What Customers Want, and Deliver It
Fundamentally, all manufacturers are trying to do is fulfil customer demand, whether they make furniture, cars or screws. That's why it is imperative to find out what customers desire, and how your firm can satisfy those desires. With a Customer Relationship Management (CRM) system in place, sales and customer support teams can request feedback from high value clients, and this can be fed into the production system to fine tune what you have to offer.
Create a Silky Smooth Inventory System
Flexible manufacturing depends upon rational storage of parts and finished goods. Inventories need to be maintained at optimum levels, and rapidly changed when new products are introduced. If not, orders can be missed and clients can be lost. So it's worth investing in cutting edge inventory technology, if you want your firm to be responsive, without sacrificing quality control.
If you are thinking about creating a more flexible ordering system, or you want to overhaul your product range, introducing the right software to back it up is essential. ERP packages like WinMan provide a solid foundation for a dynamic manufacturing business, keeping every angle covered and making changes smooth, stress free and successful.