All indus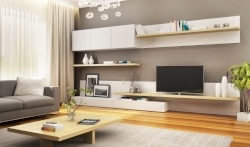 trial sectors have their own corners of the web that are dedicated to their own particular products and needs, and the custom furniture process industry is no different. Here are some of the sites that make up the online custom furniture community.
Furniture Today features the latest news about the furniture retail market, sourcing materials from global suppliers, market research studies and profiles of industry leaders (amongst many other areas). It's a great source of information about trending topics in the custom furniture process industry, although it does cover mass production and retailing as well as small scale artisanal manufacturers.
If you are the kind of person with a hunger for statistics, the home page of the Centre for Industrial Studies has an excellent World Furniture section. CSIL regularly publish their forecasts about the year ahead and provide updates about important trade events like conferences and fairs. They offer cutting edge market research with a global slant, and also provide guidance about how to overhaul production methods using techniques like ERP.
WoodWeb is another key site in the world of custom furniture process companies. Here, you can find out about projects being built by features artisans, information about woodworking tools, used equipment and profiles of leading suppliers to the woodworking trade.
If you are checking out the competition or need somewhere to list your latest home and garden products, the House Directory is a handy place to advertise. Billed as the "ultimate sourcebook for interior and garden decoration", this site is a great place to showcase your designs and attract customers.
Sometimes, it helps to read what similar firms are saying. Their experiences are probably not that different to yours, after all. There are plenty of small custom furniture manufacturers with blogs, but one of the best is maintained by GB Projects. They give you a good insight into their technical issues, marketing techniques and general routine, and it's a good read too.
Knowledge is power, so bookmark these useful sites, and you can stay on top of developments in the custom furniture process industry.