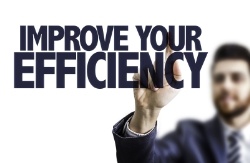 As organisations and businesses grow, efficient production management and organisation of resources and departments becomes essential to continued profitability. It is simply not enough to have a great product or talented staff if you cannot match it with an effective means of co-ordinating their actions. With growing competition from outsourcing and overseas production, manufacture is one key area in particular that demands efficiency, as this is the best way to maintain quality and profitability at the same time.
One solution that is fast becoming a solid investment for companies is the implementation of an effective ERP (Enterprise Resource Planning) software. ERP systems offer a way of centralising information and creating a system that employees learn to rely on for setting specific tasks, managing deadlines and benefiting from an overview of the entire manufacturing process, created out from real time information.
The Benefits of ERP for Manufacturing:
Visibility
Good ERP implementation ensures total transparency from each department. This means no surprises when it comes to quota and deadline expectations and an ability to create estimates more effectively.
Once-off software cost and easier training
Through the introduction of a centralised ERP software, the need for each department to be purchasing and implementing their own software in response to some need demand will be eliminated. This also makes for easier training of employees as there will be no need to retrain long term employees on new software, and the training of new employees on the ERP system can be streamlined and perfected over times thanks to the focus on a single system
A Single reporting system for all statistics
ERP systems possess various inbuilt tools for tracking and measuring the data that is being entered into the system. KPI dashboards and reports are available for managers to help them make informed decisions. It is this centralizing of information that enables such a clear overview of the entire system and its state of health. In addition, this abundance of data and measurement can enable management to identify patterns and more effectively anticipate problems and demand.
Flexibility
ERP software offers a way of creating information that is passed on quickly and efficiently to every department. It also creates strong synergy between those departments, so that each one can see in details how the others are acting in relation to that information. This speed and synergy creates the possibility of a flexible manufacturing process, one that can be adjusted with minimal cost, fuss and likelihood of error. This is essential for manufacturing that needs to be tailored to the demands of particular clients.
ERP as a way to taking your company forward
While companies can often be put off by the initial costs involved in implementation of an effective ERP across the entire company, the long term cost reductions and increases to manufacturing speed, flexibility and reliability means that ERP implementation is always a sound investment. WinMan ERP software comes complete with a CRM (customer relationship management) system designed to streamline interaction with clients and preserve information on long term customer relationships effectively. It also offers an optional ecommerce system, meaning backend purchasing and delivery information can be handled effectively, reducing significant order delays and errors and attaching a reputation for reliability to your company brand among your intended demographic.
Production Managers - Download our free ebook on the Guiding Principles on a Lean Environment