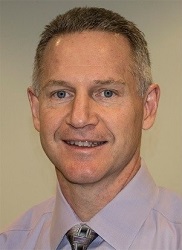 WinMan, a UK based ERP provider with a global customer base, now has a North American operation. WinMan is a powerful ERP Software solution aimed specifically at the manufacturing and distribution sectors. Covering all aspects of Manufacturing, Distribution, CRM, Financials and associated functions, WinMan has been developed from the ground up as an integrated business system for forward thinking enterprises.
WinMan LLC is led by Kim Droessler, President. Kim has over 25 years of manufacturing experience in mid-size, privately held and Fortune 100 global engineering and manufacturing companies. He worked in industry for 20 years as Vice President of Engineering, Director of Product Development, Manager of Global Process Development, and various other engineering and process improvement roles. Kim has been intimately involved in the ERP selection process and decision making; evaluating various ERP vendors, visiting customer sites, critiquing demos, developing ROI analysis, and proposing solutions to the Board of Directors. He was also responsible for an implementation of WinMan at a global manufacturer of industrial burners and heat exchangers with 19 WinMan sites operating in make-to-order, configure-to-order and engineer-to-order environments with full CRM, service, inter-company transactions, engineering, and financials. This implementation included sites in the US, Canada, China, The Netherlands, and the UK. Kim's leadership, multi-national business experience, global process improvement knowledge, and ERP proficiencies will ensure his success in leading WinMan LLC.
WinMan has been providing a reliable ERP solution to manufacturers for more than 20 years. It is a leading class solution for a broad range of SME manufacturing, supply chain, and distribution industry sectors worldwide. As we grow our presence in North America we will be adding local support and implementation personnel. Our company mission is to help WinMan customers maximize their potential benefits of implementation by providing service and support excellence at all stages of delivery:
We commit to developing a close and proactive partnership with our customers throughout the entire life cycle of the installation.
We endeavor to thoroughly understand each customer's business needs and to configure the WinMan solution to match.
We are prepared to put in the time and effort it takes to ensure implementation success.
Our ISO 9001 certified support desk operation is readily accessible and staffed exclusively by WinMan experts.
All WinMan sites retain a high visibility within our organization. Our aim is to nurture our customers over the long term and to be on hand to respond to and meet the changing needs of the future.
In North America you can now contact WinMan at 844-LEANERP (844-532-6377) or via the website www.winman.com