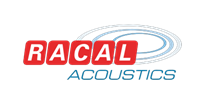 Racal Acoustics is a world leader in the supply of highly-engineered audio ancillaries for rugged military communication applications. With its origins stretching back almost 100 years, Racal Acoustics provides mission critical equipment to 108 branches of armed forces in 80 countries. An ambitious growth strategy combined with an enviable reputation for innovation, reliability and service has helped the company almost double its turnover to £35m in the past 5 years. When Racal Acoustics needed to invest in a state of the art integrated ERP system to help facilitate this growth, it found the perfect ally in WinMan ERP.
The modern military has become ever more reliant on the need for accurate communication in the midst of the most demanding physical conditions and companies like Racal Acoustics are at the forefront of not only meeting current needs but developing the next generation of solutions.
This generates a range of challenges which Racal Acoustics' Chris Drew explains.While greater openness within the military supply chain provides more visibility of what equipment is required and when, it also increases the pressure to be better than the competition. For Racal Acoustics this means not only being able to develop and/or supply the right equipment but also, vitally, to be able to do so within the very tight timescales demanded by the military. These orders may be for units measured in single figures or batches of several thousand and be for existing or modified versions of the company's thousand strong product range or for an entirely new device.
"Our business is exclusively 'Make to Order' and while our products often appear quite simple, our 'Bill of Materials' (BoM) level is now up to 10 levels. Depending on the nature of the order it may take anywhere between a matter of weeks, to supply a finished product to the customer if there are only a minor number of adaptations required, through to almost a year if the device has to undergo a complete set of performance and environmental testing. There is also a large degree of time variance between submitting a response to a tender and hearing confirmation of whether to proceed or not. While it's good to have lots of business, if it all comes in at the same time, this can create major capacity and planning headaches."
To overcome this Racal Acoustics has a flexible and widely dispersed manufacturing capability. In addition to its own in-house production facilities, it has a dedicated off-shore plant and an extensive network of specialist subcontractors.
While this gives the company what Drew describes as 'almost infinite capacity', he also acknowledges that it brings other problems.
"Project management when dealing with a wide range of subcontractors becomes a key consideration. Any delay in the chain has a knock-on effect and it's also vital for us to be able to keep track of which order is where in order to meet the all-important customer deadline."
This 'Order on Time and In Full' (OTIF) level is one of Racal's 'Key Performance Indicators' (KPI) and the company has worked hard to get this to a level of 90% with a projected target of 95% for the end of the year.
When Racal Acoustics needed to invest in a state-of- the-art integrated ERP software to help facilitate this growth, it found the perfect ally in WinMan ERP.

Another step the company has had to take to meeting this is using its experience to proactively seek out niche markets and anticipate future trends. This is especially vital when awaiting a decision whether to proceed with a new product. In some cases, Racal Acoustics will decide that the product will be required at some stage, even if not by the existing prospect and choose to develop it before any confirmation is received.
At the other extreme, the longevity of its products also creates challenges – most significantly the need to proactively manage product lifecycle issues. Often an order may stipulate a length of time that the product is to be manufactured and supported so obsolescence can be factored in up front. With other equipment this is not the case and the robustness and reliability of Racal Acoustics' equipment means that a working cycle can be decades. According to Drew, some equipment is still in active service almost 40 years after it was first developed.
Racal Acoustics is a world leader in the supply of highly- engineered audio ancillaries for rugged military communication applications.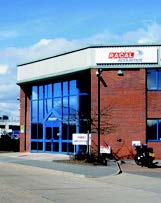 "This means we have to do more than just ensure we have the appropriate spare parts, can access a supply of such parts, or can manufacture replacement parts. If a model has been
upgraded in its lifetime, we need to keep records of what was upgraded, when, and how widespread any upgrades were applied"
This adds to another of Racal Acoustics' challenges, namely supplier management. So critical is this to the company that it set up a dedicated Supplier Quality Assurance (SQA) department to ensure consistency and availability of supply. As Drew again explains,
"We tend to use a lot of bespoke and complex parts which at times might be only made by one supplier. If that company disappears it can cause us a huge problem so we need to know and manage our supplier relationships very carefully"
To help overcome these substantial challenges, the company had relied on a complex arrangement of largely unconnected IT and paper-based systems. Nick Moore is Racal Acoustics' Head of IT and he describes how things used to be.
"Over the years we had developed a comprehensive range of solutions to tackle individual problems. Many of these, both IT and paper-based, were bespoke and lacked any serious abilities to connect or communicate with each other. One system might require data entering into it in order to print a piece of paper with information on it which would then need to be typed into another system to generate another piece of information and so on. In essence we ended up with lots of islands of information and despite attempts to join these up, it was largely impossible."
This resulted in the problem being passed sequentially on through the system with it only ever becoming visible on the production line when the wrong part was ready or when the correct part wasn't ready with no indication of when it might be. Culturally everybody disowned the problem because they perceived themselves doing their role correctly and because product still got made somehow.
This was compounded by the second problem that people often only got their job done by using their own private 'workarounds' to compensate for some failing in the system. Because these were largely not seen by IT and management, they also assumed that the systems were working better than they actually were.
Whilst there was growing awareness for the need to address the problems, a number of factors coincided that brought the issue to a head. First was the author of the company's aging green screen MRP system dating back to the early nineties announcing that Racal Acoustics was essentially the last real user of the software. Second was the decision of the company's parent group, Thales, to sell off Racal as a separate company.
In order to achieve this, the company needed to provide a comprehensive set of due diligence performance data but this proved hard to generate using the existing system. Racal had also developed a very ambitious business expansion and growth plan which would be foundational to the company's on-going success. This again was determined to be impossible with the old system, as Drew recalls,
"In business in order to know where you're going and how to get there, you've got to know where you're at. With our existing systems we simply didn't know."
The search for a replacement software commenced when an external consultant from Alan Hamilton was appointed to work with an internal management team comprising departmental champions from throughout Racal Acoustics.
The first step was to map out exactly what the current systems were and then how any future software would need to be. Detailed input was sought from each department about what ideally would be required. This initial list of requirements was used to pre-qualify a list of 50 potential suppliers.
While Moore comments that several vendors disqualified themselves by not even returning calls or by being acquired by other vendors, he does note that in excess of 30 companies were actually spoken to From this a shortlist of 5-7 companies was established with each being invited to make a presentation.
"One of the best things we did at this stage was to limit each vendor to only 1 hour. This ensured that each vendor had to focus on showing how their solution would work for us and not simply giving us a very long demonstration of the product itself."
From the responses Racal produced a shortlist of 3 vendors before being subsequently informed by the new owners to select only 2. Each candidate was then further assessed according to a very finely measured series of criteria with WinMan from WinMan ERP resulting as the unanimous choice, ultimately made by the Racal Acoustics Board based on recommendations from the IT team.
He explains the reasons why.
"While on one level it was obviously very close there were a number of key deciding factors where we felt WinMan ERP were the best choice on both a company and a solution level. Most importantly we recognised the importance of developing a solid working relationship with our ERP supplier and with WinMan ERP being the author of the ERP software; we knew we had access to the people who knew the software the best. In that sense, the fact WinMan ERP is a UK company was a bonus because not only do they work on the same timescales as us, they can also be in a car, as they have done, and physically be with us within a few hours if we need them urgently. He continues. In terms of technology, WinMan was the only solution that was built on .NET SQL technology from the ground up."
Drew interjects
"And while price was not the main consideration, WinMan was also less expensive and therefore offered very good value."
Racal Acoustics had increasingly come to see the benefits of a 'big bang' implementation during its selection process yet also recognised that implementation and go-live needed to be timed to avoid the busiest times of year. After consulting with WinMan ERP about the relative benefits of fast, medium and slow implementation strategies, Racal Acoustics opted for the medium route and set a timetable to commence in February with projected go live in July.
Implementation was carried out with solid WinMan ERP assistance with a consultant onsite 2 days a week throughout the implementation process liaising direct with the implementation team comprising departmental champions. Racal Acoustics attributes much of the success of the project to the departmental delegation of responsibility based on a long established company principle that each department takes responsibility for its own data.
Hence each department was tasked with reviewing its own internal processes with a view to having these replicated on WinMan.
Each department was also tasked with cleaning up its own data from its own particular systems. As Moore comments,
"WinMan ERP worked with us to refine our processes and queried where relevant why we were doing certain things in a particular way. Due to the powerful flexibility within WinMan we were then able to configure the system almost completely to match our processes using only the standard configurability of the system. Above everything we wanted to avoid costly and untried bespoke work."
The delegation of data to each department had significant benefits for Racal Acoustics even before go-live as it allowed each department to test and prove that its processes worked with accurate and meaningful data. Perhaps more importantly, it was a key stepping stone in helping each department see the interrelationship of their data and actions with every other department - this would become even more apparent after go-live.
The phased nature of the implementation also gave all departments' realistic targets and timescales for having all live information up to date and in place before the weekend of the final changeover. Moore and Drew along with Strategy Analyst Derek Clarke and the rest of the IT team worked throughout the weekend transferring the final live data with Clarke finally pronouncing the WinMan system as live and ready to run late Sunday evening.
"It was very quiet the first day, we wondered if anyone had actually turned on the new ERP software and started to use it." recalls Moore.
Drew agrees adding,
"All things considered the go live went without drama. No doubt the departmental champions were dealing with lesser queries and concerns but we had very few problems at all."
In fact, the biggest 'issue' was the almost instant confirmation of what had been seen during the implementation, namely the consequences of using a fully integrated system. Suddenly people had real time visibility of information and could see for themselves not just the impact their work had on the system but also the impact other people's actions had on their own role.
In a similar manner the laxness regarding best business practice facilitated by a culture of workarounds had disappeared which meant people had no option but to enter the correct data at the appropriate place within the system.
As Drew remarks,
"The acid test was at the end of year review; no department stood up and said they had failed to meet their aims and objectives because of the system."
In many ways, WinMan quickly began bringing benefits not just to departments and individuals but also to the whole company. A benefit of the improved and companywide visibility was that for the first time senior management and accounts had instant access to the financial state of the company on a daily basis.
Workers on the plant floor now had accurate and complete 'work to' lists and could see parts availability for forthcoming jobs. As Moore says,
"There was no more wondering what the state of a job or part was and hoping stores could tell you – now you could just access the information immediately from a screen on the plant floor."
The benefits were also swiftly felt within the accounts department with an immediate reduction in days taken to compile month end accounts of almost 50% with WinMan. Moreover, as Clarke says,
"I have a much greater confidence in the information produced by WinMan. Not only is it available much quicker, it's also consistently proven to be accurate."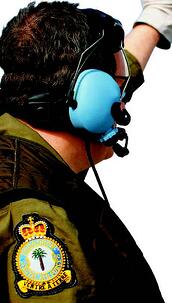 The accuracy and availability of information has also directly helped Racal improve its customer relations. Now when a sales order is entered, any potential problems with parts or resource availability can be flagged up immediately as opposed to potentially days later when the job is mid-way through.
Whilst unable to disclose specifics for reasons of competitive confidentiality Drew is unequivocal in his assertion that across all key business KPIs, performance is up.
"While we know we've had an aggressive growth strategy and improved processes, there's no denying we wouldn't have seen the growth we have if it wasn't for WinMan. We simply couldn't have expanded with our previous systems and we know there's a lot in reserve in WinMan to take us a long way forward in our plans."
Moore adds that Racal Acoustics also enjoys system reliability in a way previously unknown.
"With our old system we could only run MRP once a week and that was over the weekend and you'd never know if the system would still be up and running on a Monday morning. WinMan however is so stable and so quick we run MRP every day and we've never had the system go down unless we've wanted to take it down."
As a second phase Racal went live with both the WinMan Customer Portal and WinMan Work Management. The Customer Portal allows their customers to manage their account details online and provides the ability to see real-time accurate information on quotes, orders, shipments, invoices, cash and queries and therefore increase customer service levels at the same time as reducing inbound phone queries. The Work Management functionality was introduced to replace the incumbent Kronos system and provides Time & Attendance with integrated Shop Floor Data Capture (SFDC) capability utilising a combination of Barcode scanning and Touch Screen interface.