Warehousing is a crucial aspect of manufacturing, whether you are dealing with masses of raw materials or hundreds of categories of finished goods, ready to be shipped to wholesalers and retailers.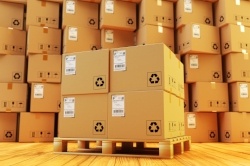 Not all small and medium sized manufacturers take the time to hone their warehousing systems so that they are as responsive and productive as possible. However, if they do, they can enjoy some significant benefits.
Here are some of the reasons why your firm should revamp its warehousing systems by investing in a cutting edge warehouse software solutions.
This really is the key question before we talk about benefits. Modern warehousing software includes a huge spectrum of functions and tools that can be customised for each individual client.
Firms can keep track of inventory down to the last bolt or nail, track material flows through the system, communicate with shopfloor staff in an instant and create detailed data-rich presentations to cascade up to senior managers.

Many modern warehouse software solutions also use handheld devices to create a smart network within manufacturing firms. Every item can then be registered and tracked from the moment it enters the warehouse to the moment it ships.
Warehouse Software Solutions Increase Productivity
With the right warehousing systems in place, firms can allow every single staff member to work smarter. By using their handheld scanners, staff can enter every item into the central ERP database.
Managers can see at a glance how many items are being produced and how productively raw materials are being used. You can quickly get a sense of how efficiently materials are being converted into finished goods, and how well a given production line is functioning. This information can then become the basis for well-informed, effective changes.
Improve Quality Control With Warehouse Software Solutions
When every moment of a product's life is recorded and tracked, it becomes easy to trace their path through your production processes. This means that when a batch of goods experiences faults, it is relatively simple to go back and find out the source of the problem.
You can also provide clients with more information about the source of any quality issues, and tell them exactly how they are being rectified. This kind of transparency creates the ideal conditions to drive up quality, detect flaws and maintain (or enhance) trust between you and your clients.
Revolutionise Your Picking Systems
Warehouse management software can allow firms to create incredibly complex picking systems, enabling them to implement production changes almost instantaneously, without having to go through an arduous implementation process every time changes are made.
You can customise picking systems according to weight, volume or geography as well, so that workers employ their time and labour as efficiently as possible.

Better order picking practices can lead to more customer satisfaction as the percentage of orders delivered on schedule increases.
Warehouse Software Solutions to Keep Your Inventory Lean
Every firm wants to be "lean" these days, and warehouse management software is an essential part of the lean manufacturing toolkit.

You can't slim down your operations unless you know exactly what you have in storage. Without that information, firms are prone to over-order from suppliers and over or under-produce their product range, leading to all sorts of issues.

By installing a warehouse software solution like WinMan's Enterprise Resource Planning solution, you can start to slim down your inventory and eliminate waste. After that, the results will be rising revenues, more efficient operation and higher profits.

So book a consultation today, and find out what our integrated solution can do for your business.
What Can Warehouse Software Solutions Actually Do