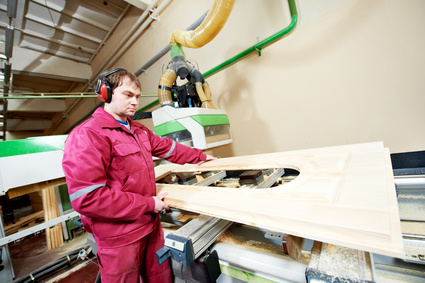 Large-scale furniture manufacturing businesses operate highly complex processes that need to take into account the ebb and flow of demand, as well as the ever-changing trends of fashion.
Attempting to meet the individual needs of customers, as well as staying one step ahead of the competition, is an almost impossible task without the latest ERP software.
Whether your business concentrates on domestic, commercial or bespoke furniture, the implementation of Enterprise Resource Planning software can help you to manage both the costs of doing business and the expectations of your customers.
Increase Sales
A state-of-the-art ERP software system not only manages the production process. By implementing such a system at the point of sale, you can manage sales orders from any retail stores and websites you may have. You can improve customer interaction with the use of demonstration PCs and tablets, as well as give your customers accurate delivery schedules. Meeting and exceeding the expectations of your customers is key to securing repeat business, and with so many furniture manufacturers vying for your customers' disposable income, improving customer service may be the key to increasing sales and building brand loyalty.
Reduce Production Costs
The latest ERP software packages include intelligent product configuration, which can minimise the amount of administration needed during the entire process of ordering, manufacturing and delivering furniture. Accuracy throughout the process is increased, and waste can be reduced to an absolute minimum. You will also be able to adhere to the principles of load-based production and efficient delivery planning.
Manage Inventories Efficiently
One of the main principles of Enterprise Resource Planning is the effective control of inventories. Having cash tied up in expensive fabrics, timber and other raw materials can put the short-term cash-flow of your business at risk. However, ERP systems manage the purchase of these materials in accordance with historical data, the specific make-up of the items you produce and your current order schedule. On-time delivery makes the best possible use of your company's resources, which minimises waste and keeps your assets liquid.
Avoid Data Islands
The production and supply of furniture can be a highly complex process - particularly if your business is fulfilling customised and bespoke orders. Everyone from the people on the line to your team of designers will need to work in harmony if your production line is to be efficient and creating furniture of the highest quality. ERP software allows everyone to work with exactly the same data in real time, which should ensure minimised waste levels, better product quality and a reduction in production delays.
Manage Thousands of Potential Order Combinations
Furniture production often involves giving customers a range of design and style choices - which can result in thousands of production combinations that are almost impossible to manage on a manual basis. The latest ERP software includes a product configuration tool that allows managers to remain in complete control of efficiency, the ordering of raw materials and the minimising of waste.
The costs of fabric, timber, dyes and other components can be managed closely, as well as every aspect of the production line. Lead times can be estimated easily, and no matter how complex your orders become, quotations and sales orders can be managed with exceptional levels of accuracy. State-of-the-art ERP software can make the notoriously complex nature of a furniture manufacturing process a great deal easier to control.
From the point of ordering to the management of delivery schedules, implementing such a system into your own furniture business could be the most important business decision you ever make.