In theory, production management budgets are made to be spent, but manufacturing firms often find that they have a significant surplus at the end of their projects.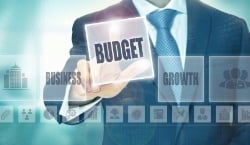 This might sound great. You've saved money and delivered the project at the same time. However, if the money goes unspent, it won't generate returns. The truth is, that when you have a surplus, that money could be making your performance even more impressive. Here are 14 savvy ways to make that surplus work for you:
Invest in staff morale
If you come in under budget, that's a sign that your team has worked well. So why not reward your employees with a staff contest or team building events that can cap off the project and get them ready for the next challenge?
Train your employees to the next level
Manufacturing is all about skills. That's why staff training is so vital. Diverting some of your surplus to up-skilling your workers can ensure that your next projects are even more successful.
Spend your surplus on internet marketing
The money you've saved on your production management budget could also be spent on promoting your products. A little bit of money spent on SEO targeted content across platforms like LinkedIn or Facebook can work wonders.
Get your website in shape
You could use the money you saved to check that your sales funnel and online presence is as slick as possible.
Prepare for your next challenge
The money could also be spent brain-storming what comes next. You may have succeeded beyond your imagination this time, but is the surplus a sign that you didn't mobilise your resources as thoroughly as possible?
Assess your collaboration processes
Working together is key. Use the time and money at your disposal to ensure that you have the right software and processes in place to allow your employees to collaborate.
Carry out an IT audit
Project managers are always coming against IT limitations that weren't foreseen at the start of their projects. Avoid any complications by updating your systems and network hardware.
Ensure that your firm is cyber-secure
These days, cyber-security threats from external actors are mounting, so it's a good idea to bring in security experts to audit your processes to prevent any intrusions in the future.
Get your client databases in working order
Back up your successful manufacturing project by spending some money sharpening up your client database so that the sales side of your business works perfectly.
Gather everyone together to assess the project
Don't let the energy and knowledge that you have generated go to waste. By carrying out a post-project event at a conference venue, you can allow everyone to share their experiences and find out how it all went.
Do some lead generation analysis
Why not use your surplus to carry out research into your customer base? You might be surprised by who is interested and what they are saying about your products.
Relax, take a break and recharge
After such a high pressure workload, your workers will benefit from some time off to replenish their energy and assess their successes and failures – and so will you.
Upgrade your company cuisine
All workers run on their bellies – so you could use the money to improve the dishes available from the canteen or vending machines, or blow it on a company banquet.
Carry out an ERP assessment
Your last project went well – that's why you have a surplus – but by planning for the next one, you can do even better. Use your production management budget to sharpen up your company's systems with the introduction of Enterprise Resource Planning (ERP) to deliver even more efficiency on your next project. Firms like WinMan can advise about how to make ERP work for you.